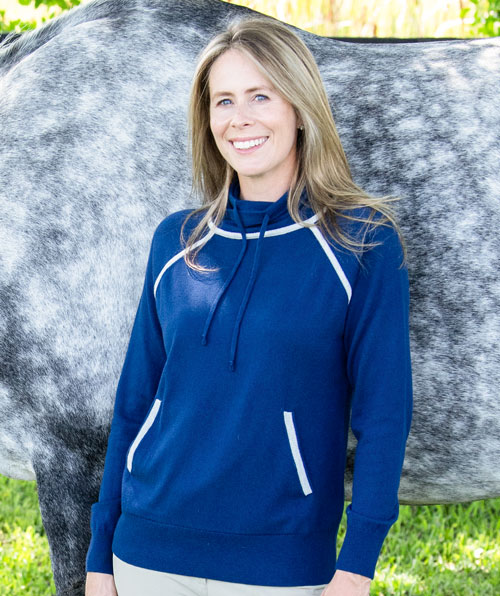 Funnel Neck Sweaters
Announcing Our New Lightweight and Luxurious "Charlize" Funnel Neck Sweater! Arriving mid-June just in time for changeable summer days when the evenings are cool.
Woven in a natural fiber merino wool and cotton blend that offers comfort and warmth year-round. This is an exceptionally soft and smooth sweater in a gently fuller cut with contrast color seams and a kangaroo pocket.